Looking for the latest Bathroom Tiles Sydney has to offer?
At Kalafrana Ceramics Sydney Tile Showroom we display a varied range of bathroom tile ideas in wall tiles, floor tiles and feature wall tiles. We import an exclusive European range of bathroom tiles from Spain coupled with select lines from numerous local suppliers. These lines represent a varied range of bathroom tile styles, designs & budgets. Be it a classical, contemporary, subway tiles, stone look, concrete look wall tiles, vintage tiles, rustic, retro or a minimal wall & floor bathroom tile look.
At our Leichhardt Tile Showroom we are keen to make sure the client is also fully aware of the characteristics of the bathroom tiles they choose. The best Bathroom tile combination is a balance between a look, practicality and a budget.
Our aim is to help you find a bathroom tile combination that not only works well together, but also works in with the whole concept of the bathroom or the theme of your house. At our Sydney showroom we explain to our client s that bathroom Wall tiles and Floor tiles are the canvas that the whole bathroom is based on. It is wise to be made aware of the numerous options in tile design, size, texture, material and colour that are available.
Be it from glass mosaics to large format wall bathroom tiles, all our bathoom tiles are on display at our Sydney tiles showroom in Leichhardt.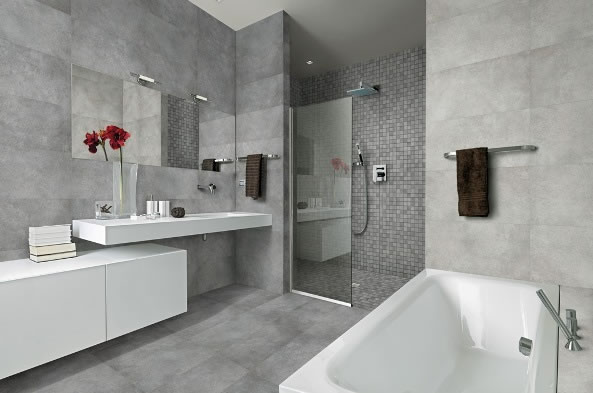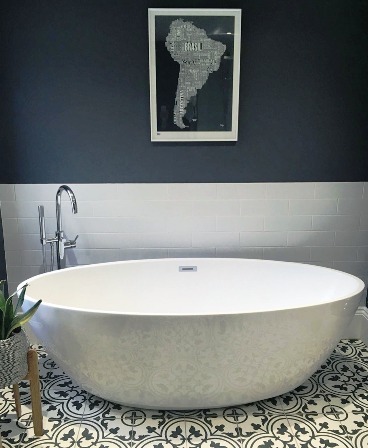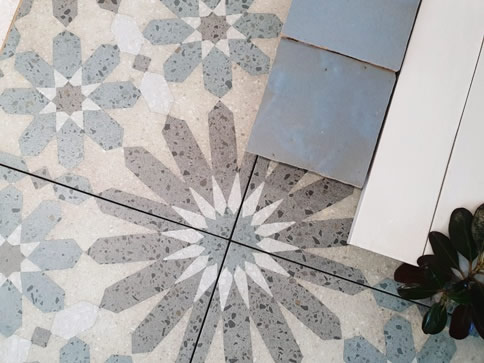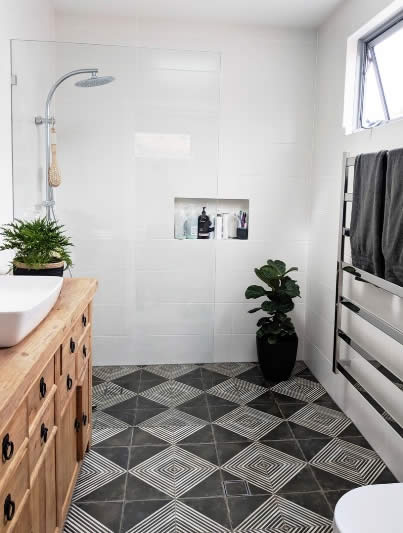 Contemporary and Classic Look Spanish Wall & Floor Tiles.